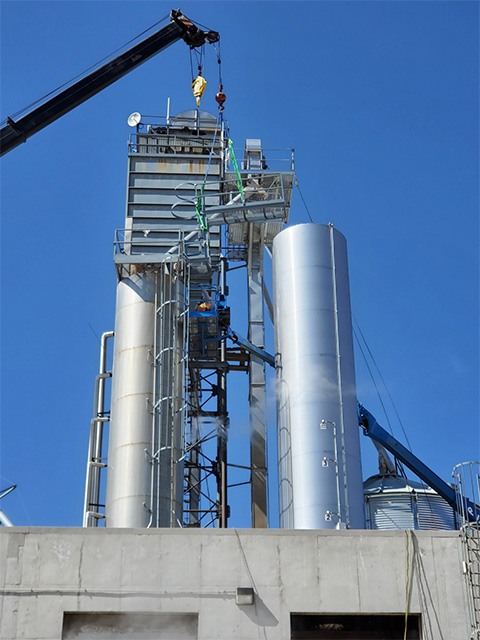 Who We Are
Co-founded by Mike Grant, SG Milling brings a background rooted in agriculture and a lifetime of experience in welding, metallurgy, and mechanical construction. This provides SGM with our "mechanical mindset".
We bring engineering, design, mechanical, and construction experience to the Ag community to develop facilities with an emphasis on economics, maintenance, technology, and service.
SGM provides a partner to design, organize, construct and service feed milling facilities. With our roots in farming, we understand agriculture and the people working the industry. Our goal is to always develop long-lasting, trustworthy friendships and relationships along the way.
In having open and clear communication with you, we will provide options and knowledge, allowing you to make informed decisions regarding your specific feed milling requirements.
Experience Dating Back Over Four Decades
My professional timeline started back in the early 80s. My goals at that time were to join forces with the rest of my family in our diversified farming operation. All of you involved with agriculture know those times were challenging. My grandfather suggested to me: "You may want to look for a supplemental line of work".
After the completion of my continued education, I gained a degree in the field of Metallurgy/Welding and joined the NE Army National Guard. My newly acquired trade led me into the Mechanical Construction Industry. The majority of this professional period was spent in the pipe welding and steam fitting arena. Completing projects as straightforward as a (2) pipe HVAC piping system to the complexity of owning my own ASME/NB code repair company.
My roots in Agriculture have always had a strong influence on my thoughts and actions.